"We are two sisters who decided to start our online home store after countless conversations about wanting to work for ourselves. We had the motivation to start something unique and the desire to turn our passions into something more.
We have a good eye for the unusual; accessories and decoration that are both beautiful and timeless. This stems from years of renovating old houses and rummaging through antique shops and flea markets.
We are also striving to reduce our impact on the natural environment and donate to 'Ecologi' each month. This enables us to plant trees in our growing community forest and contribute to carbon reduction projects around the planet. We reuse what packaging we can and source eco friendly alternatives such as paper and card."
Each of the 5 products that we have selected to feature from homeware store Betty & Mojo are all characterful pieces in their own way. You can immediately add personality into a room by styling these fun products within your interior so
make sure you check them out…
LARGE WOODEN TROUGH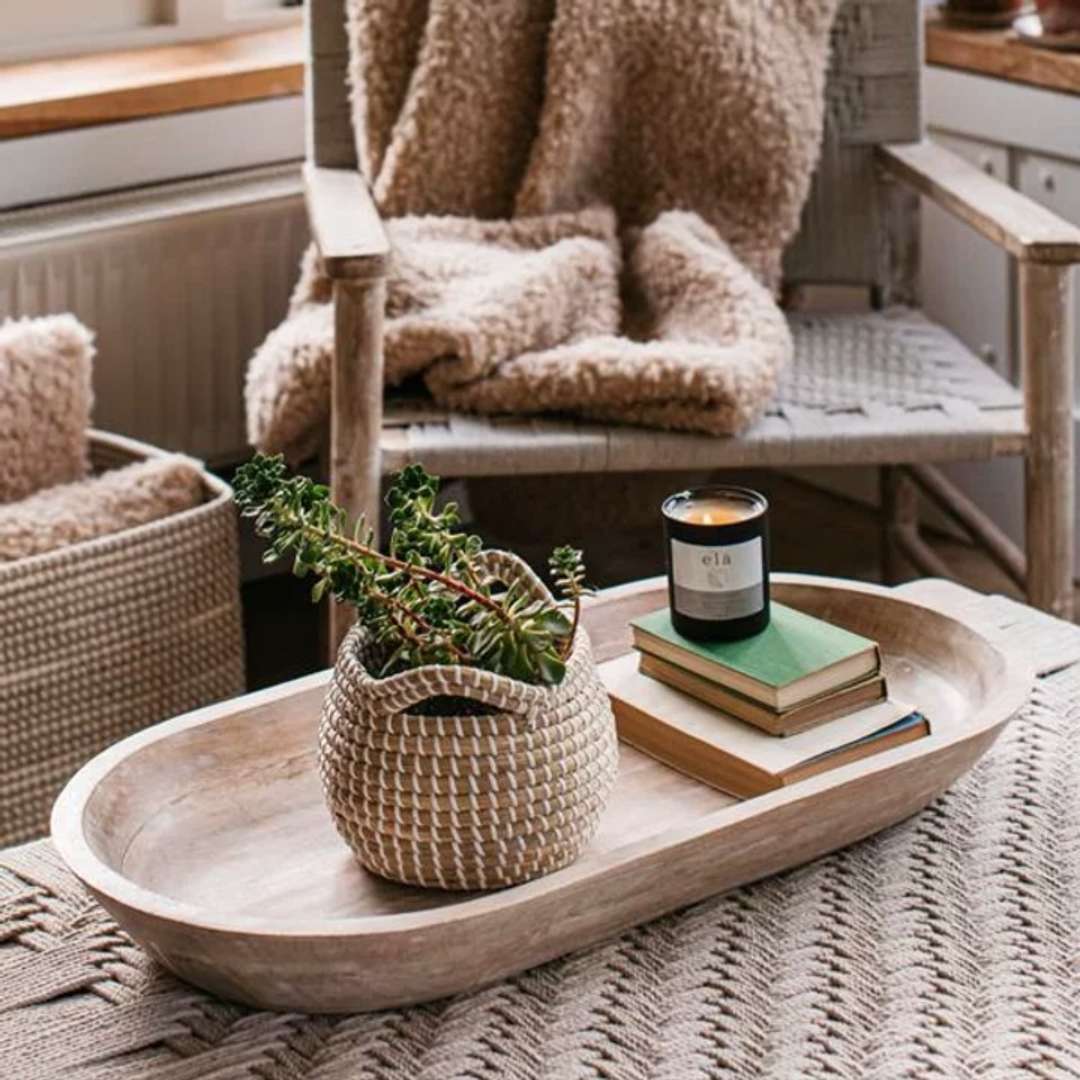 £65.00
Measurements: 70 x 35 x 8cm

We simply love this beautiful Mango Wood Trough which is giving the most sophisticated style. As well as being the perfect solo addition to a living room or Kitchen, with other decorative items styled inside, such as, incense, candles and coasters, this trough can be placed on a coffee table or kitchen island to add a chic and unique centrepiece.
ANDAS BLACK STRIPE CUSHION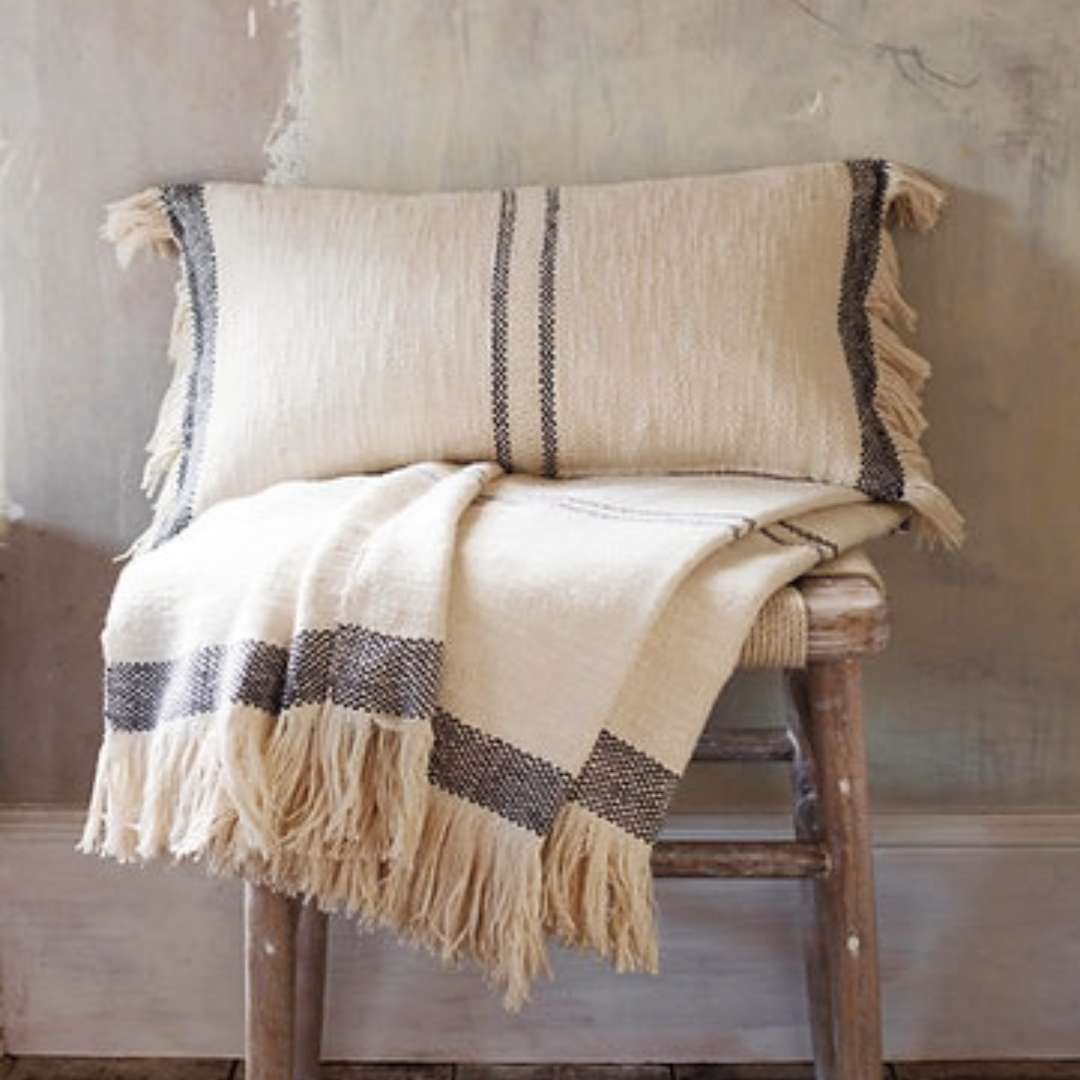 £33.00
Measurements: H30 cm x W50 cm

What's not to love about this simplistic Stripe Cushion! Place a couple on your bed, sofa or outdoor deck chairs to add some further comfortability to these relaxing areas within your home… You can even complete the look by
layering with the Andas throw!
RUSTIC DIPPED STEM VASE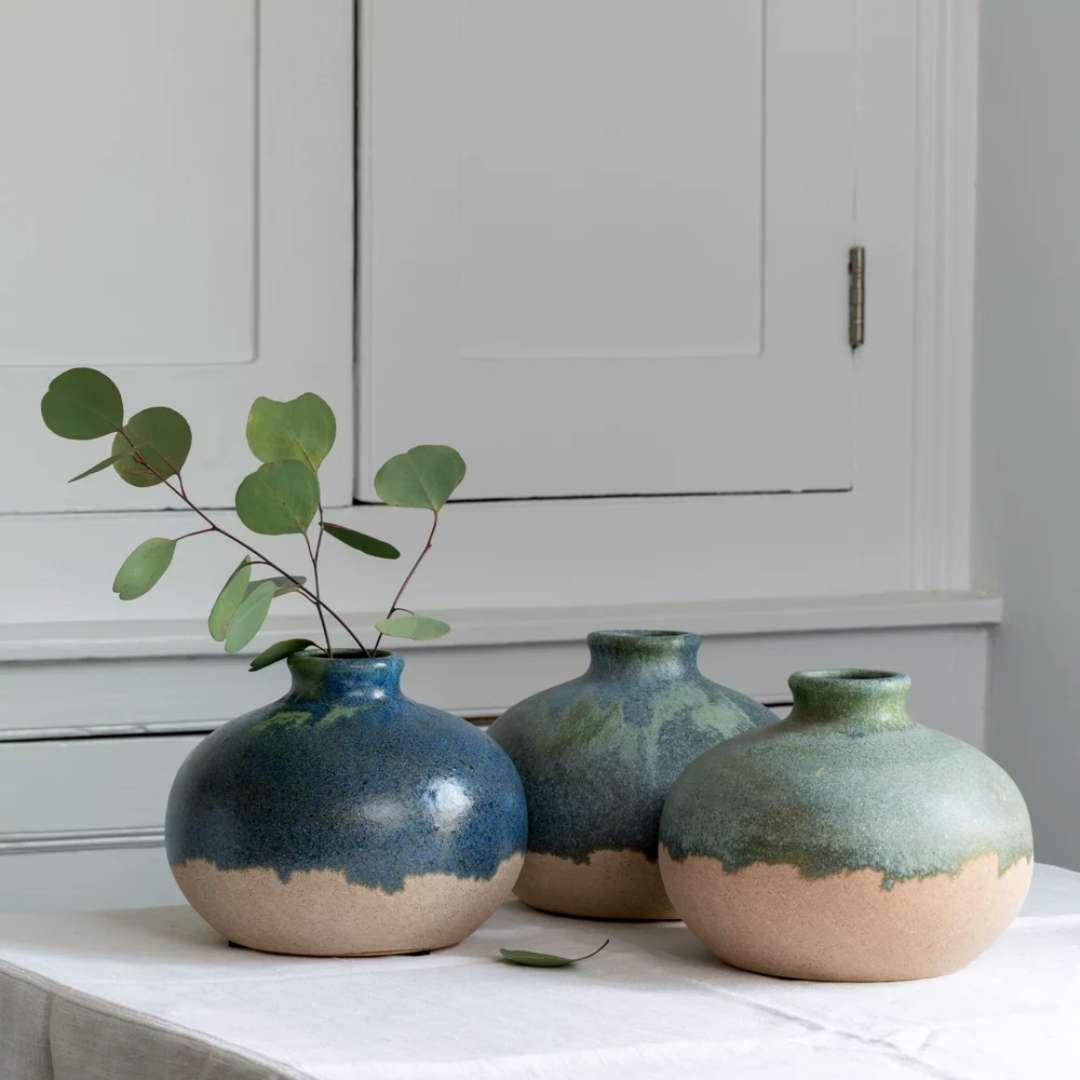 £25.00
Measurements: H16.5 cm x W21.5 cm

Another distinctive product which we wanted to show you are these blue/green Rustic Dipped Stem Vases… No two are the same making them even more special. Just watch as they instantly add a burst of vibrancy to either a dining table, mantle piece or a shelf display, even try popping in some wild flowers for even more off a visually pleasing look!
DILANA STONEWARE LAMP & SHADE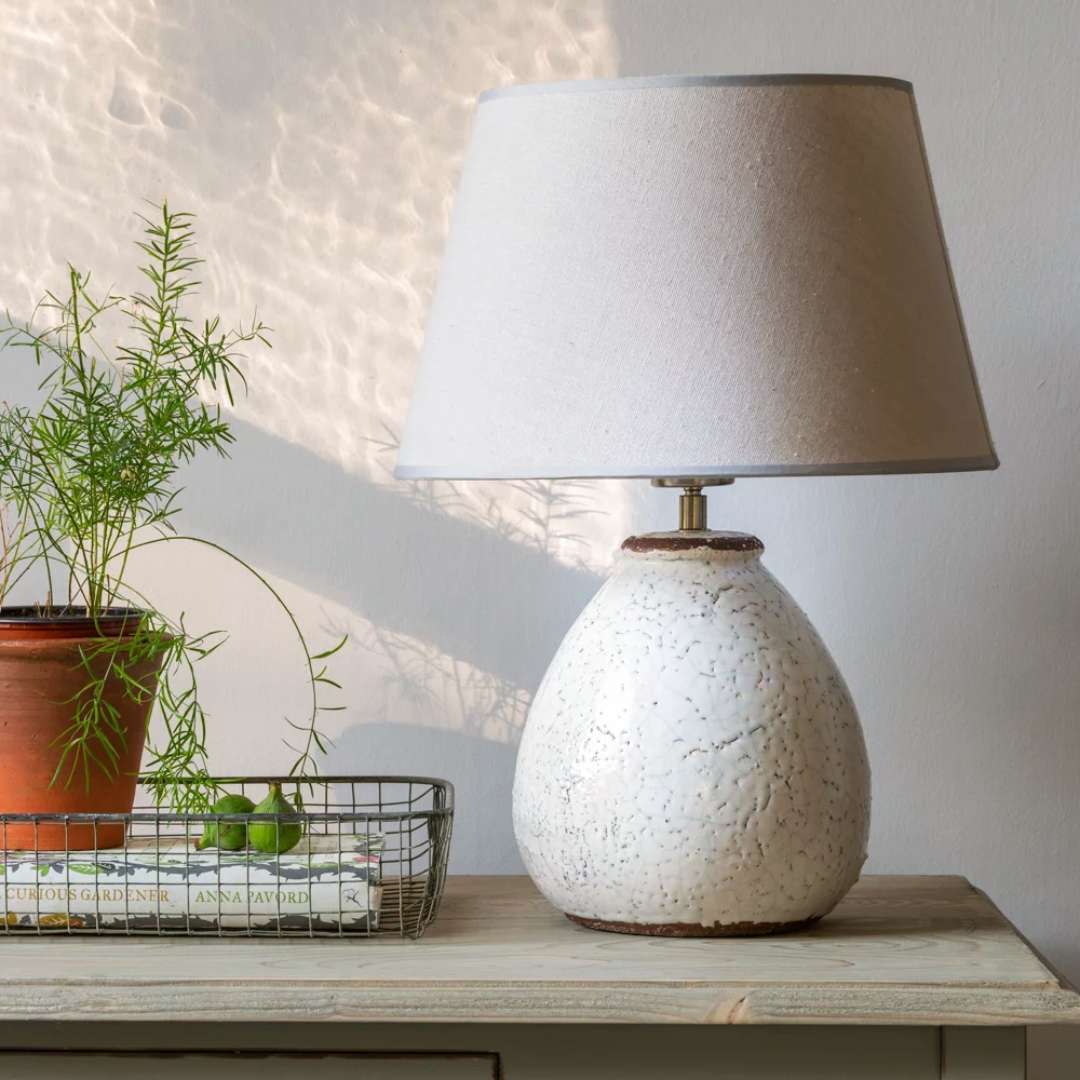 £55.00
Measurements: L32 cm x W32 cm x H45 cm

If simple but effective is what you are looking for then this is the lamp for you… The textured base along with the subtle grey shade provides an effortlessly chic as well as rustic feel, and when completed with its warm glow, is a stylish yet cosy feature that can be happily added to any room.
PINEAPPLE WALL SCONCE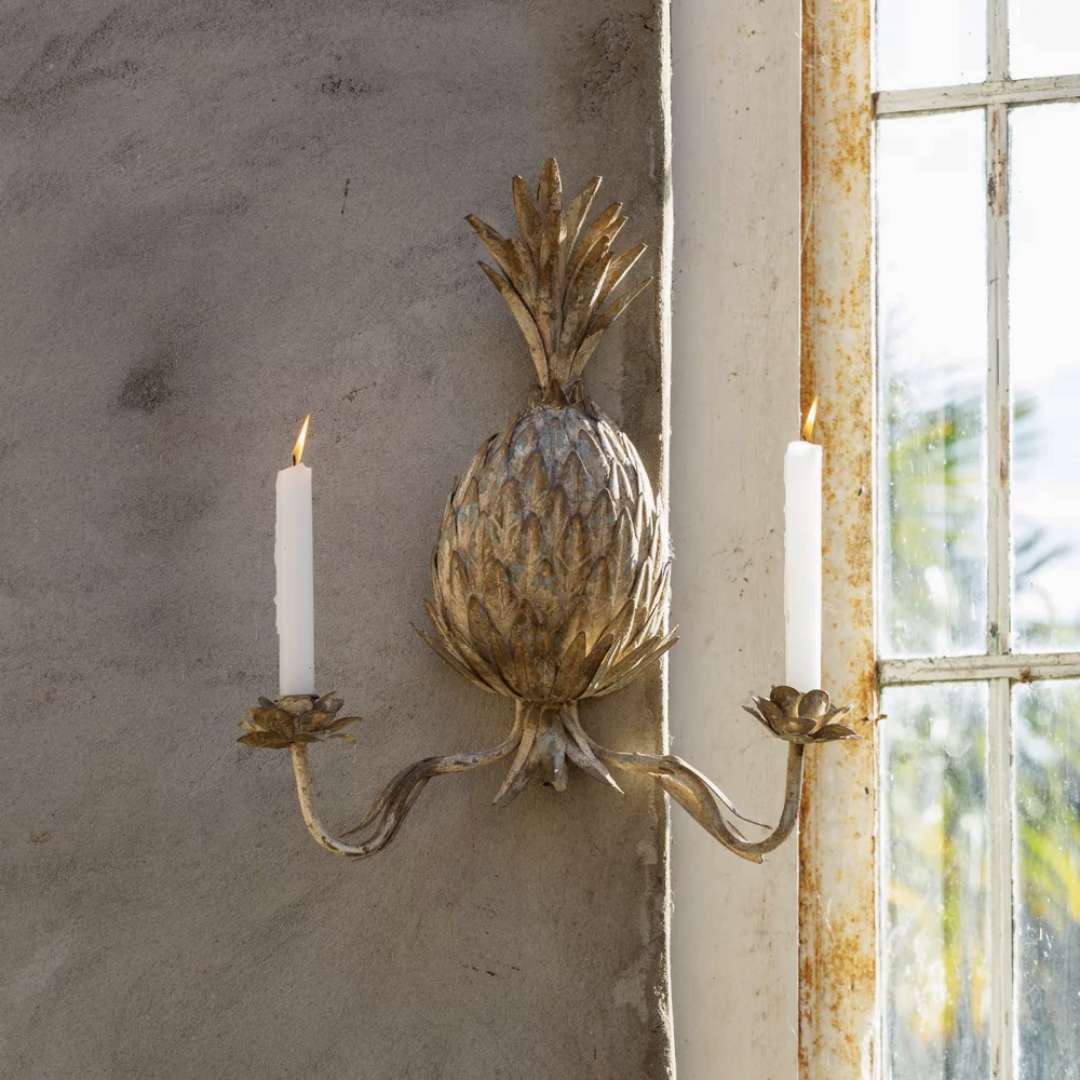 £45.00
Measurements: 36 x 13 x 40cm

Last but certainly not least we have this impressive Pineapple Wall Sconce! This piece definitely speaks for itself with the unusual rusting texture and striking design. Add some candles in each holder and you have yourself the most
grand candle-lit wall…
Find all 5 products at the 'Betty & Mojo' website- https://www.bettymojo.co.uk/
OR
Visit their instagram to discover more! @betty_and_mojo