"Silver Mushroom believes in sourcing timeless products and are careful to only introduce new products that complement existing lines and encourage the longevity of collections. We strive to offer our customers ethically sourced products from sustainable suppliers, and offer 100% eco friendly packaging"
How could we not show you 5 of our favourite products from Silver Mushroom… this homeware store has some of the most beautiful products which are simply perfect for adding flair to your home!
WOVEN BAMBOO LANTERN



£69.95
Measurements: 50 x 37cm

This lantern will provide a shabby-chic style for either the interior or exterior of your home… once a tea-light or candle is placed in the centre, you will be greeted with an extra cosy glow and by using the handle it can be hung up on a hook for
added effect!
RUSTIC TEA, COFFEE & SUGAR SET WITH CARRIER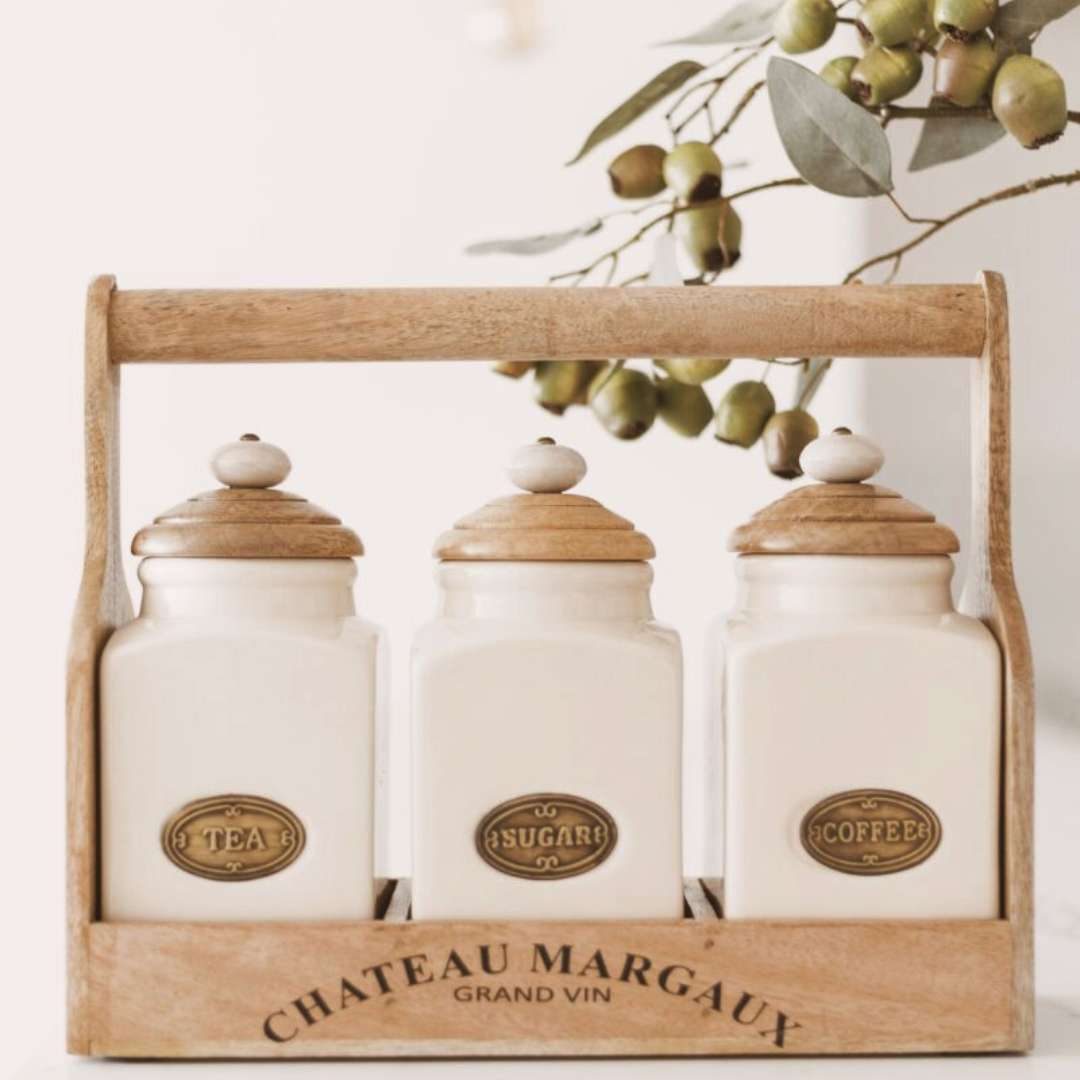 £55.00
Measurements: 28 x 33.5 x 11cm

We absolutely love this unique little ceramic jar set that is ideal for keeping a kitchen neat and tidy. As well as the three charming jars, you get the mango wood carrier basket to keep them stored in, it's an adorable addition for a home!
RUSTIC WOODEN LADDER WITH BASKETS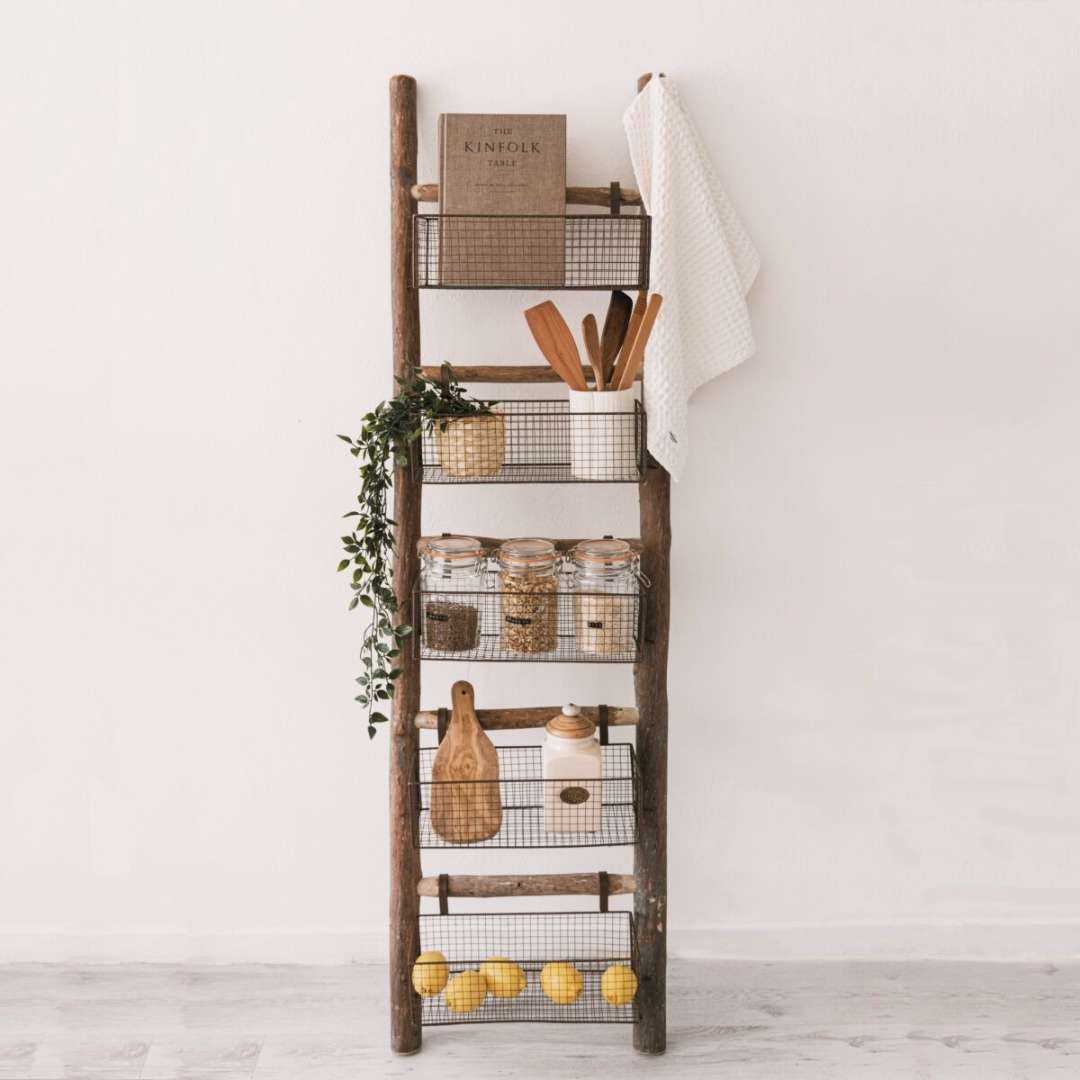 £175.00
Measurements: H170 x W47 x D21 cm

We love everything about this product, from the rustic wood to the hanging storage baskets, this can be kept in a kitchen or living area as a stylish feature. Whether you are looking to store some veg, towels, throws or need a place for your potted plants, we're confident that this ladder is a fun way to do so…
LARGE MANGO WOOD TABLE LAMP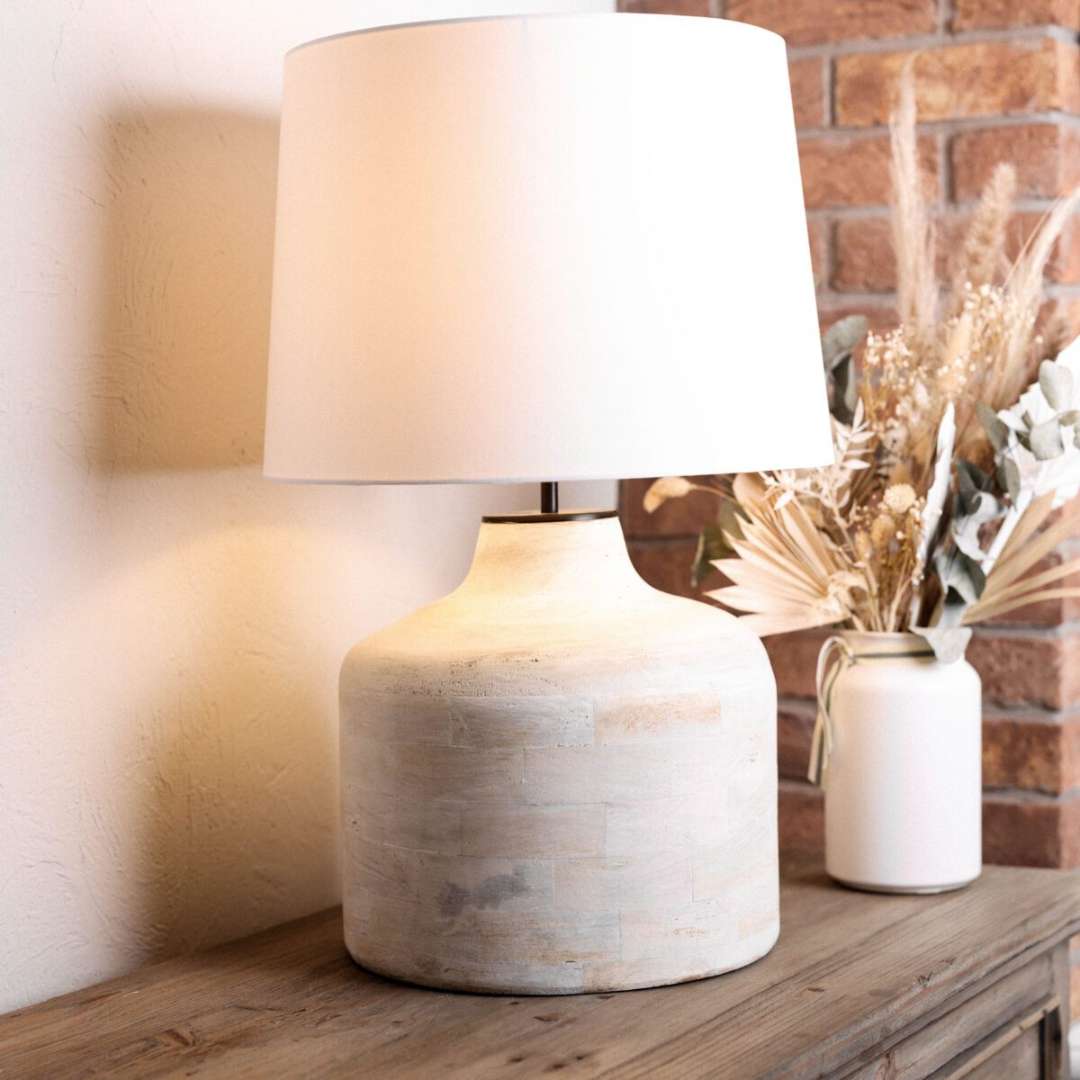 £175.00
Measurements: 31 x 40 (Height with shade is 64cm)

This lamp is simply stunning, it can be styled in either the living room or bedroom in your home. The light wooden base is unique and adds a touch of personality whilst remaining a lovely subtle feature!
CITRUS VERBENA SCENTED DIFUSER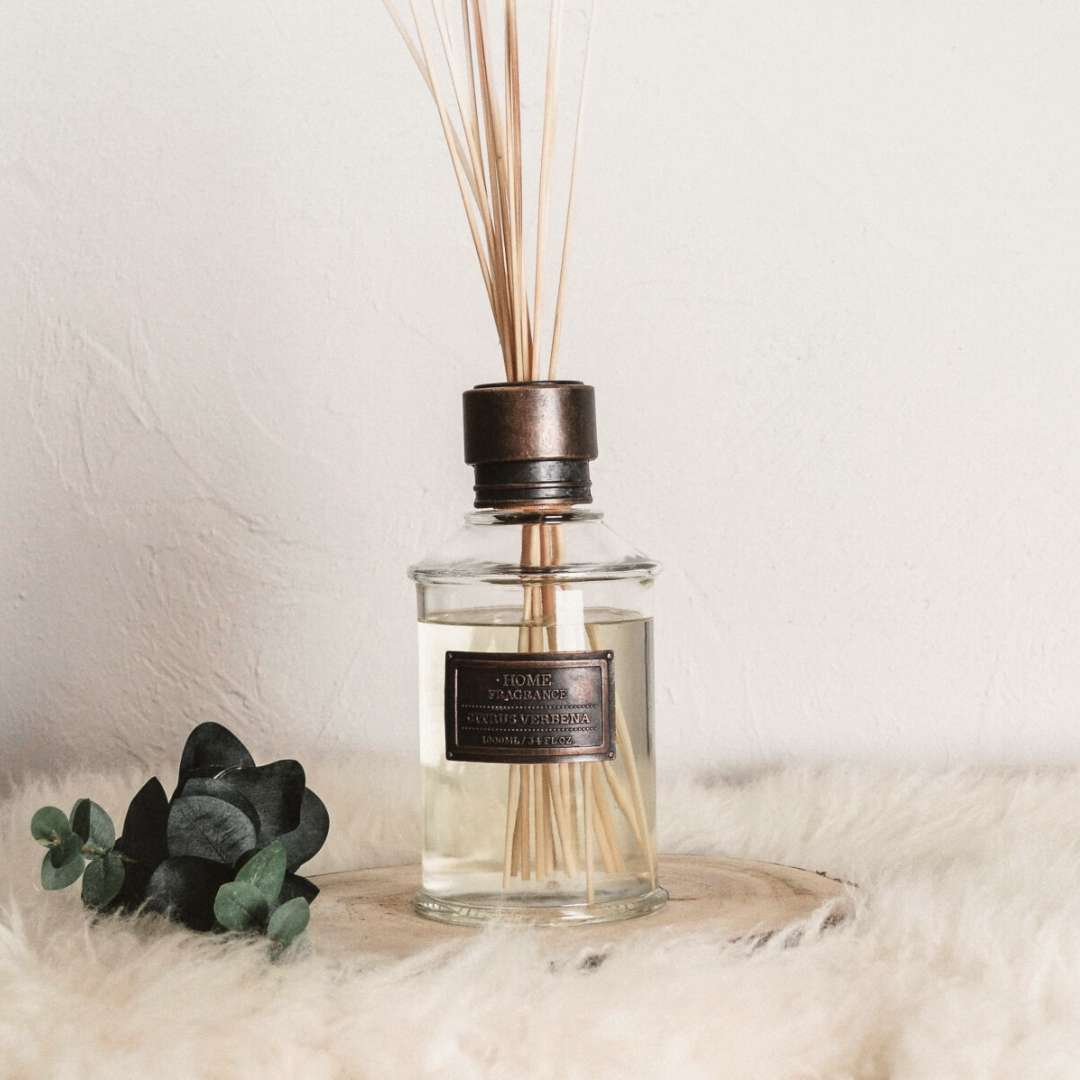 £49.00
Measurements: 23.5 x 11 x 11cm

Everybody loves a sweet-smelling home to come back to after a hard day of work, with this diffuser you are greeted with a burst of citrus, with smells of fresh ripe lemon and crisp green leaves… we want them everywhere across our home!
Find all 5 products at the 'Silver Mushroom' website- https://www.silvermushroom.com/
OR

Visit their instagram to discover more! @silvermushroom_