Reporting problems and repairs
Here's what to do if you discover a problem with your rented property
Whether or not your tenancy runs smoothly can sometimes come down to having a good business relationship with your letting agent and/or landlord.

An important recent development in UK law
The Homes (Fitness for Human Habitation) Act 2018 came into force on 20th March 2019.

The new law is an updated version of The Landlord and Tenant Act 1985 and exists to ensure that rented properties in the UK are 'fit for human habitation'. It means that a property is healthy to live in, safe and free from any hazards or dangers for the tenant/s.

It applies to all new tenancies (that last up to seven years) on or after 20th March 2019, but also to existing tenancy agreements which extend or continue after that date.

Under this new set of rules, if serious faults exist in the property you're renting, your landlord is in breach of the law. It could mean defect types which include the following:

The building you're renting is unstable, has an unsafe layout, has been neglected or is in a bad condition
There are serious problems with damp, and not enough ventilation
There's not enough natural light
There are problems with hot and cold water supply to the property, drainage problems or with the toilet
Your landlord is responsible for dealing with most repair problems, but it's your responsibility as their tenant to notify them if there's a problem in the first place. They won't be responsible for any repairs until they officially know about it.

How should you report the need for a repair?
You can refer to your tenancy contract for some guidance about what you are responsible for when it comes to reporting repairs or other problems to the letting agent and/or your landlord.

As soon as you notice something wrong with the property (a leak from the ceiling, a broken boiler, and so on), ensure you report it to the letting agent and/or landlord as soon as possible.
You can phone or visit your letting agent office to report the incident, but always follow this up in writing. This is so that you have proof that you reported the need for repair / maintenance – however minor the problem may first seem.
If you delay, it's possible that the problem could get worse and you may then risk becoming liable for some of the cost of fixing the problem.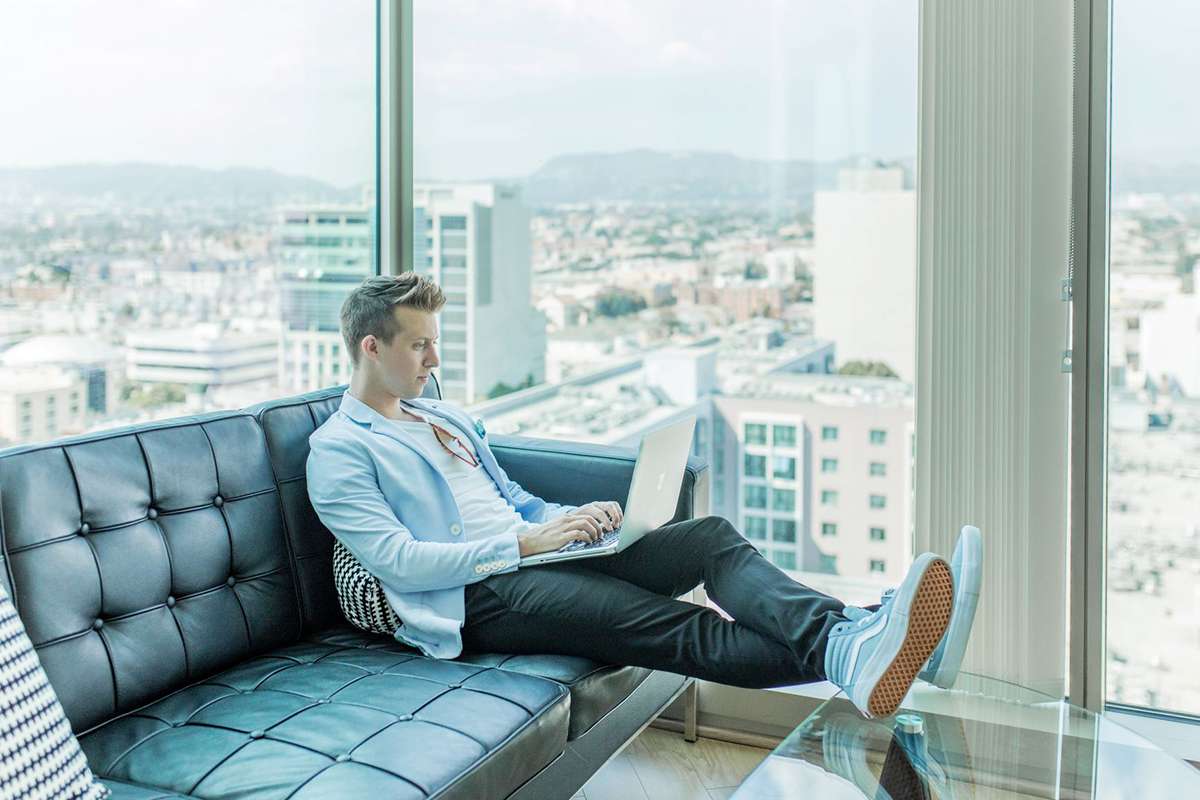 Getting any necessary repair or maintenance work done
Your landlord or letting agent should arrange for the necessary maintenance to take place at the properly, but they should give you at least 24 hours' written notice of this (except in emergencies).

It depends on the type and complexity of the repairs or maintenance needed as to how long the work will take. Depending on the issue, it may be that a temporary repair or 'fix' is put in place until the repair can be fully resolved (for example, it may be that a boiler needs a specific part which takes a few days for the contractor to receive).
The work, according to law, should be carried out and completed within 'a reasonable time'. Your tenancy agreement may include details of repair work timescales.

What to do if your landlord or letting agent doesn't act
If you're not seeing anything moving towards getting your property's repairs seen to, it might be time to think about what action you can take. It's now that your previous keeping copies of everything in writing becomes really important.

This written evidence can include:

Records of any correspondence with your landlord and/or letting agent, including dates and times
Copies of emails or letters you've sent or received about the matter
Photographs taken of the damage or part of the property needing repair
Photographs and details of any personal belongings or items damaged (if applicable)
Paperwork relating to any advice you've sought because of the problem at the property – if applicable. This could be a letter from your GP or an Environmental Health Officer.

If you are faced with needing to escalate your case or make a complaint, your letting agent should have a published complaints process which you should follow.

If you are dealing with your landlord directly, it's likely that there won't be a published complaints procedure. Ensure you send your complaint in writing, with all the relevant details included – attach copies of any supplementary evidence at the same time.

Also, describe concisely and clearly how you like to see the matter resolved, and what the desired outcome is. You should also suggest the timeframe for when all of this should be done, so that you're as clear and plain in your request as possible.

If you are unable to resolve your complaint directly, you should speak to the Citizens Advice Bureau. They may be able to assist you by writing to your landlord on your behalf, or they may direct you to a relevant third-party organisation or body who may be able to help.